Best Drone Deals For 2020
Interested in saving yourself some time and money on a new Camera Drone?  Sure you are, that's why your here.
But finding the Best Drone Deals on New and Popular drones with cameras can be time consuming.
No doubt, Remote Control Drones are some of the most popular tech gadgets on the market, But with so many retailers now offering drones for sale and the mass selection of drones for children, teens and adults now available, finding the best drone for the money can be difficult.
So to make your search a little easier, Listed below are some of the Best Deals and Discounts currently being offered from top rated online Drone retailers.
Here's your chance to Save Money on some of the Best Drones For Sale.
Keep in mind, Many of these Special Offers only last for a limited time.
This page will be updated as discounts and deals become available.
DJI DRONE DEALS
DJI makes some of the most popular Consumer Drones on the market, Best known for their Phantom Pro Series. Other popular consumer models include the Mavic Pro, Mavic Air and just announced is the new Mavic Mini drone.
See what makes this small, foldable drone so impressive.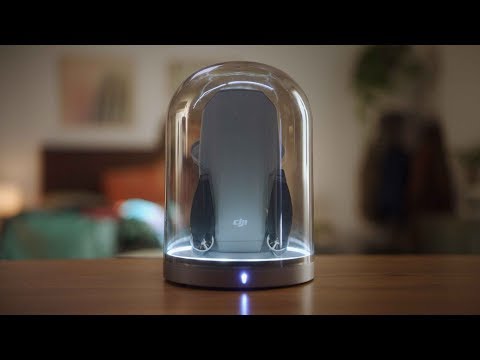 The New Mavic Mini Drone is now available from DJI and other online retailers for just $399.
Features:
249g Ultralight
30-min Flight Time
2.5 miles (4 km) HD Video Transmission
Vision Sensor + GPS Precise Hover
2.7K Camera 3-Axis Gimbal
Simplified Recording & Editing
---

Want a better camera and obstacle avoidance. The MAVIC AIR, Offers a lot of features in a small package.

The Mavic Air is available in 3 colors and combines the best features of the Mavic Pro and the Spark in a compact, easy to carry design.
---
The Mavic 2 is the best consumer camera drone on the market and is available in 2 versions:
MAVIC 2 Pro offers iconic Hasselblad image quality.
MAVIC 2 Zoom model has a high-performance zoom lens.
AMAZON.COM DRONE DEALS
Amazon.com is one of the worlds largest online retailers and offers a great selection of Deals on Drones and accessories.
They include well known brands like DJI and Parrot along with less expensive drones from companies like HOLY STONE and POTENSIC that sell some of the most popular Drones on Amazon.com.
They offer some fantastic Drone Bargains, Here are a few of the latest deals.
BANGGOOD DRONE DEALS
GEARBEST DRONE DEALS
---